Welcome to Grand Ave. Pet Hospital
WE ARE NOT A DEDICATED EMERGENCY OR SPECIALITY CLINIC

Please contact
London Veterinary Emergency Hospital at (519) 432-3300

or
WWW.SMARTVET.CA 1-888-243-1411
for
After hours, holidays and emergencies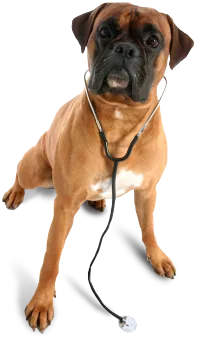 If you live in Chatham or the surrounding area and need a trusted veterinarian to care for your pets – look no further. Drs Raza and Bajwa have been treating companion animals in Ontario. Your pets' health and wellbeing are very important to us, and we take every possible measure to give your animals the care they deserve.
Your pet is an important part of your family, and when s/he is ill, you want the best medical care available. Our veterinary health care team is committed to provide your pet with every possible medical care. From wellness exams and vaccines to advanced diagnostics and surgical procedures, your pet will receive quality care at our facility.
We offer the services regarding wellness and systemic physical examination, preventive care (immunization, parasite control, microchipping, nutrition), treatment of sick pets, internal medicine, elective and therapeutic surgeries, dental care, diagnostic services and more.

At Grand Ave. Pet Hospital, we treat your pets as the valued family members they are.
Dr. A. Raza
Chatham Veterinarian | Grand Ave. Pet Hospital | (519) 354-0222
222 Grand Ave West
Chatham, ON N7L 1C1